Company History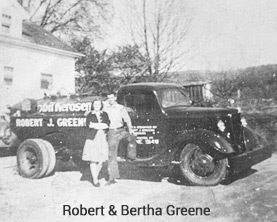 The company was founded in 1946 by Robert and Bertha Greene, and has been operating for 77 years.
In 2008, Teddy Hill tookover the business and her husband Jaimie Hill joined her to help with the daily operations. Teddy began her career at Greene's in 1976.
Greene's Oil is a very family orientated business, and all employees are local residents.


Would you like to learn more about us? - Call our office at (802) 442-2705 to speak with our experienced staff and technicians. We look forward to speaking with you about your fuel delivery and service needs. You can also read about us here.
Our Current Pricing
Retail

3.95 fuel oil 4.20 fuel oil plus
Cash